May 22nd, 2009
MyTrades not forgotten
Whats the buzz?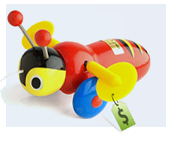 A new v1.1 update to MyTrades has just come thru that fixes a problem introduced with the new look tradeMe site.
If you haven't given it a go, Its a handy thing to see the progress on the status of your current auctions.
July 28th, 2008
Monitor your TradeMe Auctions
"How cool is this!"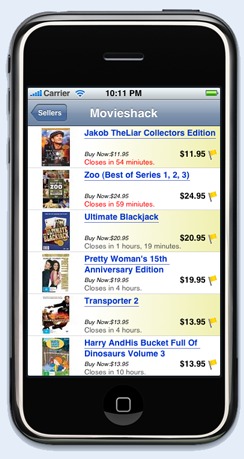 Look out for a new app called 'MyTrades'. It allows you to set a list of people whose TradeMe auctions you wish to monitor. Its not a full on client for the whole site. More of a tool for sellers to check how their sales are going.
What is very cool is you can click on any item to see more details from the listing, and if you want you tap a button and the view flips over and it takes you right onto the full TradeMe web page, so you can respond to any questions or check out more details on the bidders.
This program is available now, exclusively on the New Zealand, iTunes App Store.